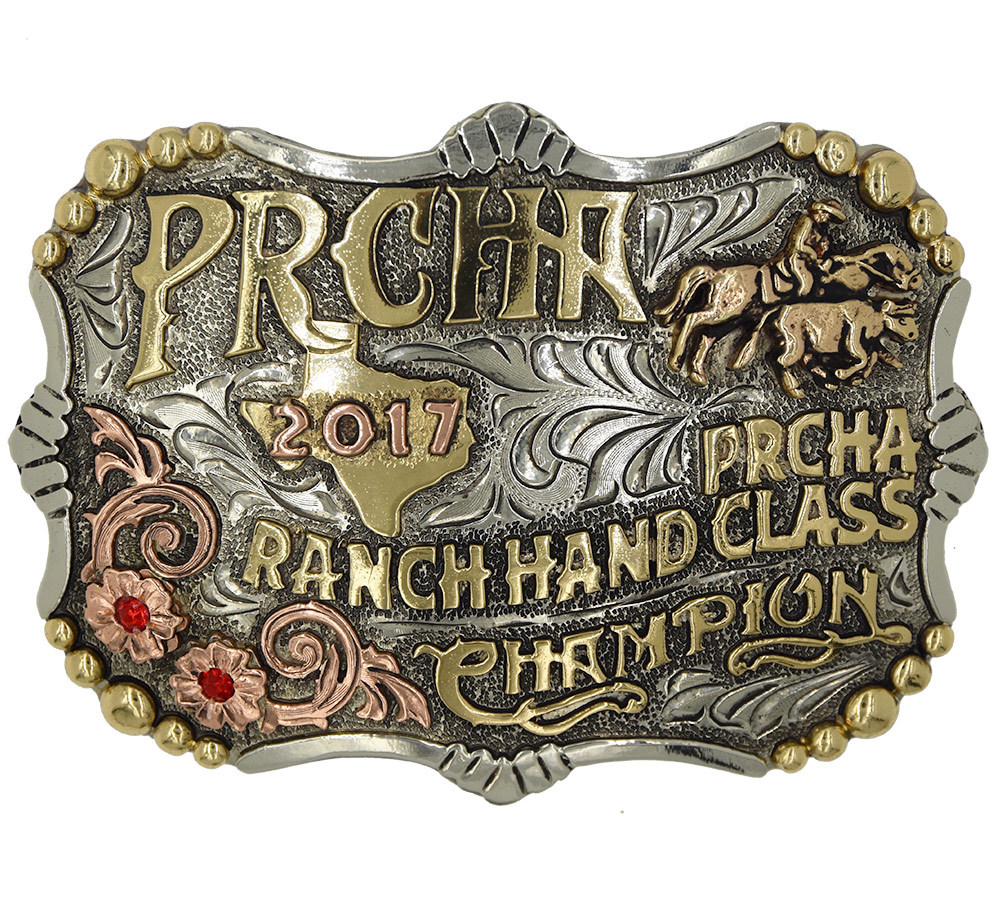 The Champion's Choice brand has been alive over 25 years.
Originally founded by the Hayes family in New Mexico in the early 1990's, Champion's Choice quickly became known for it's craftsmanship. Hand made belt buckles were the core of their business with a reputation of building the nicest belt buckles in the industry. Some of the largest rodeo and livestock events in the country, as well as Fortune 500 businesses, commissioned Champion's Choice to build awards and gifts for their customers, employees, and participants. Literally tens of thousands of pieces of hand made silver work have been uniquely created by Champion's Choice throughout the years.
In 2016, Coolhorse, owned by the Harris & White families of Amarillo, Texas, purchased Champion's Choice Silver. This was a perfect fit for their already rapid growing line of western and equestrian products sold throughout the world. Although the owner's may have changed, the Champion's Choice brand and quality standards remain as strong as ever.
With this past quarter of a century of history, tradition, and success of Champion's Choice, we realize these pieces of silver, or art as we like to think of them, are so treasured that they are often handed down to following generations. With these kinds of expectations, we take the task quite seriously of designing and creating buckles and silver work that will become heirlooms. We are extremely excited and grateful for the opportunity to design and create your unique, handcrafted buckle, gift, or piece of jewelry to your exact specifications.