Stockshow Buckles & Awards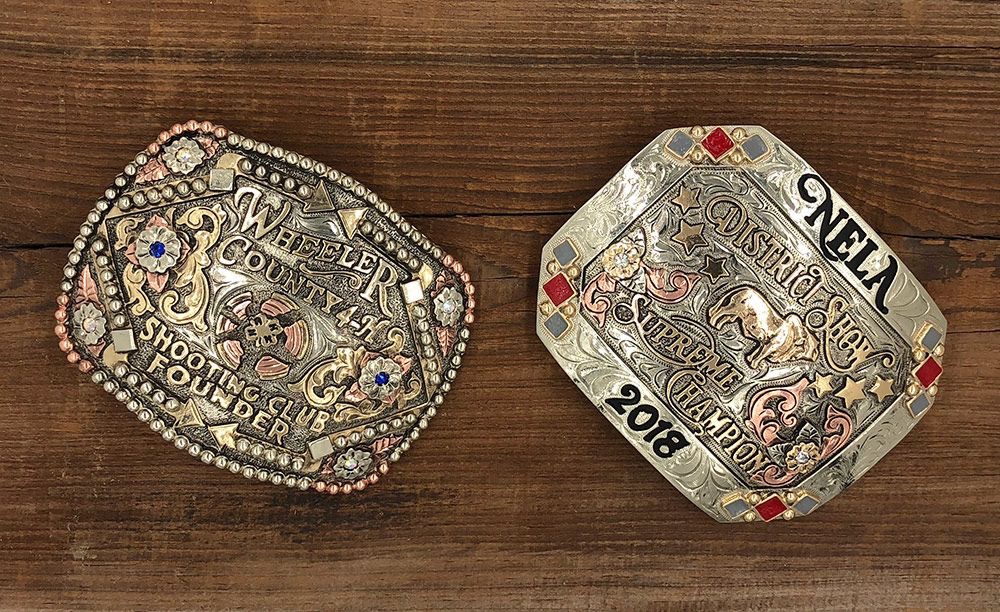 We are in the business of buckles! That means we are in the showing business! The Stockshow business that
is! Champions Choice Silver is here for all your Grand Champion needs and more! We have almost 150 trophy
buckle styles to choose from! If none of those are what you are looking for we understand! We have the option for
you to design your buckles just the way you want them! To be honest we sell a lot of custom buckles and they are our
favorite ones!
We have over 13 stone options including our genuine stone collection that you can call us at anytime to ask about
adding to your next buckle! From ruby red to turquoise just to name a few of the favorites we have them all! We also
offer a line of trophy jewelry, knives, keychains and money clips! Selling now to complete your Grand and Reserve
Champion buckles we are selling 3-D buckle shadow boxes that secure the buckle tight and keep it sealed and
hidden from dust when it's not being worn. We use them in the store ourselves!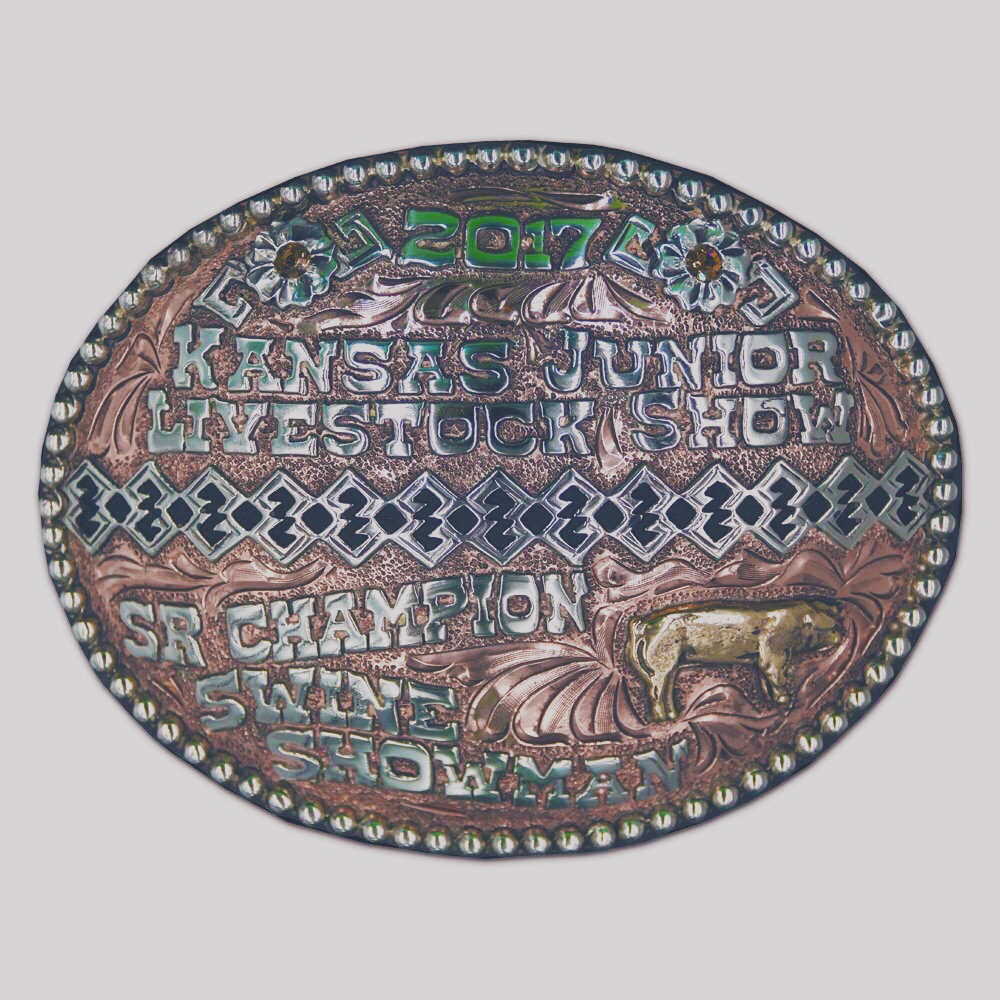 Champions Choice is also the first choice of many Rodeo and County Fair Queens! With 6 different design
options online you also have the choice to design a custom crown. We think some of our crowns are our best work!
So now that we've let you in on your options we will give you a few of our favorite stock show buckles and awards for
you to see for yourself!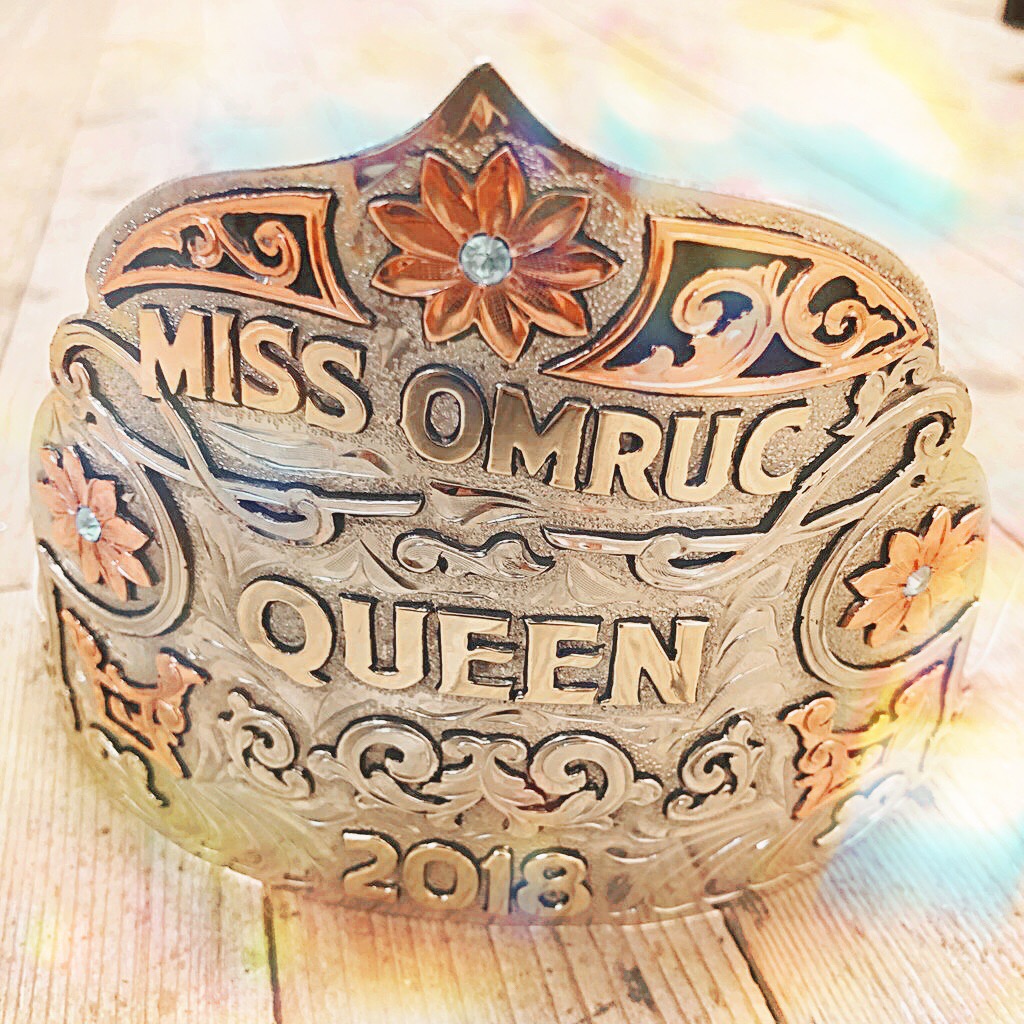 We will see you at the Stockshows! ;)